Abernethy Neighborhood SE Portland, OR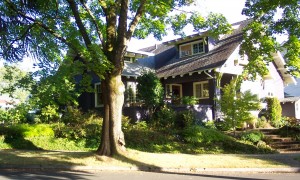 The Abernethy neighborhood of South East (SE) Portland Oregon (OR) is the perfect blend of residential living and retail business district. Home ownership opportunities are sprinkled throughout this PDX Community in the micro-communities of historic Ladd's Addition, the down-to-earth Clinton district and SE Division street Retail Business Commerce. The Abernethy neighborhood includes the gateway to Hawthorn Blvd.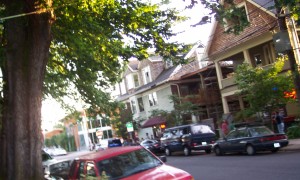 Keep Portland Weird
In the Inner-South-East Abernethy neighborhood you can get Bike Delivered Pizza, enjoy local musicians a number of venues or simply enjoy fresh-brewed coffee at nearly every street corner. In short, life is good here. Trade your old ukulele in on a used hard rock guitar at "Trade Up Music" on Division St, or get in tune with the local atmosphere of the famed Hawthorne Blvd, birthplace of the saying: Keep Portland Weird. Abernethy living is good and always amusing. Relaxed dress attire is required and there is no shortage of fashion opportunities to acquire such items. Check out "Buffalo Exchange" some day.