Downtown Portland has undergone a successful urban revitalization over the past few years. Dozens of new real estate developments and buildings have been constructed including townhomes, condominiums, offices and storefronts. Downtown Portland is the heart of Portland, also know as the Rose City. Downtown Portland is filled with hundreds of independent retailers and has excellent access to public transportation including the well known fareless square where people can ride the max and bus lines for free.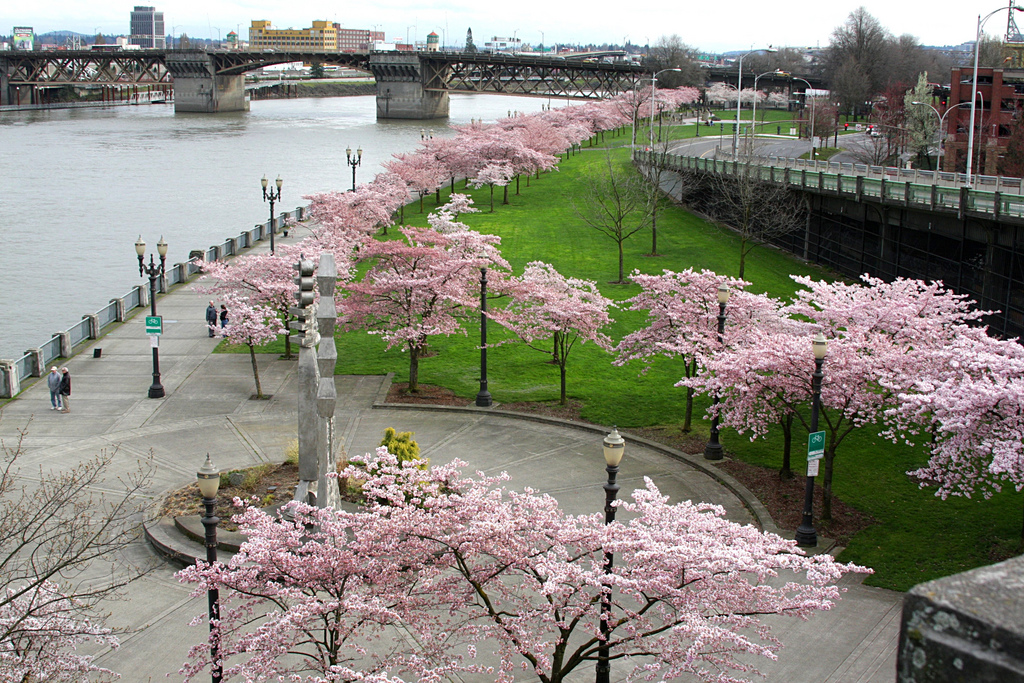 Portland Parks & Recreation
Downtown Portland also has several great local parks and scenic areas. A local favorite is the Tom McCall Waterfront Park that provides a 29 acre waterfront promenade where you can enjoy the beauty of the Willamette River, the Saturday Market and historic landmarks. Other parks include the pair of North Park Blocks and South Park Blocks which provide basketball courts, playgrounds, and walking paths right in the heart of Portland.