Lively Laurelhurst Park is the center piece of the Laurelhurst Community with a rich heritage. Designated "The Most Beautiful Park on the West Coast" by the Pacific Park Association 1909. Bustling with life today, this rich old growth Portland City Park is abundant with people from near and far. Old Portland Homes as well as English Tudors and Victorians surround the park.
Why Portland Realtors Love Laurelhurst
On any given day, one finds an eclectic mix of moms with strollers while free-thinking intellectuals duel in chess-matches to a backdrop of joggers seamlessly flowing by. BBQ's, kids playing tag, and a bit of romantic hand-holding are all welcome here. Enjoy a walk along the spring fed trickling creek or pond with it's 1,000 + fish, ducks, and turtles.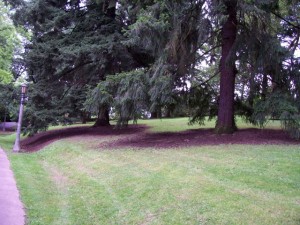 Laurelhurst Park | Neighborhood