Portland Short Sales
Have Questions About Short Sales?
Speak to an Experienced Portland Realtor & Get Answers: 503-473-8001
Short Sale Foreclosure Resource Certified. Real Estate Broker Licensed in Oregon.
We are Portland Real Estate Agents with Oregon Realty Company proudly serving Portland. Not only are we Portland Realtors, we're Portland Real Estate Brokers (Licensed in the entire State of Oregon). One of our primary missions is to help Portland Real Estate owners with short sale transactions while at the same time helping home-buyers get great deals. With our extensive experience in listing and selling short sales in and around Portland, Oregon it comes as no surprise that both clients and colleagues recommend us as Experienced Portland short sale listing agents. Our high volume of closed short sales means that we have many major banks "On Speed Dial" and can use our success stories to help struggling home owners achieve their goal of getting out from under expensive mortgage payments.
Over 63 Years In Business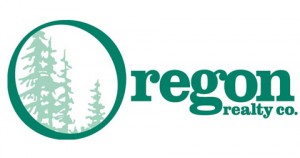 Proud Members of
Many of our clients have received notice of job transfer or career relocation. If this is the case or you simply want out due to negative equity call us today: 503-473-8001.
As Experienced Oregon Realty Company Real Estate Agents we specialize in listing homes for sale and selling property (Brokers Licensed in the State of Oregon). We are a team of Portland short sale professionals and we take care of the paperwork involved in successfully completing the pre-foreclosure sale. As Portland Real Estate Agents experienced in short sales we take strategic actions to protect your financial interests; pushing your bank to postpone the foreclosure auction to give our clients much-needed extra time before moving (banks auction postponement policies vary). We handle the frustrating phone calls to the bank. Take action, don't let foreclosure happen to you: 503-473-8001.
What Is A Real Estate Short Sale?
If you are facing foreclosure and need to short sale your home then you're not alone. For many people facing foreclosure in the Portland area, a short sale can provide a constructive means of salvaging credit while settling debt. Basically a real estate short sale is a process where the property is sold for less than is owed against it. Short sales can be complicated, which is why it is vital to have the most qualified agent represent you. Call us today and find out why we sell more houses than the competition.
Confidential Portland Short Sale Realtors
We are Confidential Portland Short Sale Realtors and we understand that many people do not want to put a huge sign in their yard reading "short sale" for all of the neighbors to see. Which is why we use our Exclusive Portland Real Estate website to market properties without the "short sale" sign out in the middle of the front yard. Struggling home owners have enough to worry about without having to share the details of their financial hardships with an Agent who they know socially or through family. When you need a discreet and confidential Portland Short Sale Realtors' help call us immediately: 503-473-8001.
As Listing Professionals we do not share our clients' confidential information with anyone. Clients who want to be discreet greatly appreciate our Real Estate Services. Just because a friend, social peer or neighbor happens to be a Realtor does not mean that agent is qualified to list and sell short sales. Many casual or part-time agents run from short sale transactions because they are 'more work' and are complicated. Short sales are not for the casual Realtor. Furthermore, many short sale clients do not wish to "do their laundry" and share the details of financial hardship with friends, social peers, associates or neighbors. We're experienced Brokers with Oregon Realty Company: 503-473-8001.
Portland OR Short Sale professionals
As Portland, OR short sale professionals we offer our clients a wealth of experience in the Portland real estate market. This extensive experience allows us to put our clients needs first while offering valuable insight gained through our many successful Oregon Realty Company Portland Short Sale Listings.
Upside Down In Your Home? Call Us Today For Your Personalized Real Estate Solution:
Direct Real Estate Phone Line: 503-473-8001