IDX Portland Oregon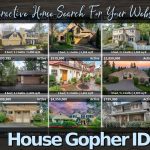 In the real estate industry, "IDX" broker service is the process where individual agents, teams and brokerage firms display interactive home searches on their websites. Modern home buyers overwhelmingly shop for properties online and on their phones. Our locally and independently developed IDX service allows local Portland, Oregon Realtors to compete with the apps while giving their website a sleek professional interface for customers to browse properties. Social media sites, apps and directory sites are not completely controlled by you, and those entities don't always have your best interests in mind. In contrast, you own your website. IDX allows your website to remain competitive and relevant in today's digital age.
[metaslider id="9213″]
Websites For Agents, By an Agent
As a web designer in Portland, Oregon who is also a licensed principal real estate broker, I'm uniquely qualified to deliver industry-leading designs that exceed the expectations of Realtors and their most discerning clients. While I am currently a full-time internet software developer, my background in real estate helps me understand what agents want their website to do in ways that large firms just don't get.
Real estate websites from $499.00 / one-time
Home search for just $49.00 / month
503-473-8001 to get your agent website today
What is IDX Service?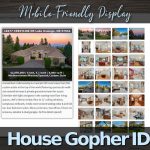 IDX is an acronym that stands for internet data exchange. IDX is the technical process whereby the info from thousands of real estate listings is compressed and delivered to independent agent websites. Want your agent website to have home-search and map-search features like Zillow or RedFin? Well, IDX is how you do that. When I coded the House Gopher IDX Portland Oregon system, I wanted to create a simple yet powerful system to help agents better compete against the big players because I strongly believe that buying and selling a home is a local, personal matter.
What we deliver:

Respect for your brand:

When you invest in a website from us, you own the site and the website promotes your brand.

Interactive Home Search:

Our websites work with our own vertically integrated IDX system that displays MLS Listings on your website.

Map Search:

This location-based feature works on Smart-Phones as well as desk tops and tablets to give your clients an app-like experience that runs on your own website.

Lightweight Design:

Mobile users want fast and easy access to listings so they can browse properties on the go. Our mobile-first strategy features images and a data structure optimized to load faster on Smart-Phones so your clients keep coming back to your website. Happy clients make happy Realtors.

Locally Developed:

As an independent web developer in Portland, you're getting a proverbially "farm-to-table" product where you can talk with the actual developer who designed and coded the IDX software. This makes software patches and updates a much more organic process.

Value:

Because this IDX (home search engine) software was coded locally by yours truly, you save money because I have a much lower over-head than the national chains and big institutions.
What's it cost?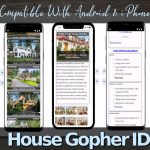 For $499 (one-time) and $49 per month for the IDX data subscription, you get this WordPress real estate site customized with your own images, text and contact details. We use WordPress because it's the most powerful web publishing platform on the planet and is not limited like proprietary systems (Wix, Squarespace etc). With WordPress you can edit your content, write as many blogs as you want and have as many pages as you want. With WordPress, you also gain access to the world's largest independent software plugin library as well.
How To Order
Call 503-473-8001 and I'll get you on the web.
Sincerely,
Richard E. Lockwood
Lead Developer at A Better IDX, LLC
Oregon Principal Broker with Broker Network LLC