May, 2014 Beaverton Short Sale Report
As of May 14th, 2014 there are currently 88 short sale listings in Beaverton/Aloha, Oregon with 17 active listings, 63 showing as SSP and 8 pending. SSP meaning "Short Sale Pending" and denoting that an offer has been accepted by the seller but has not been approved by the bank. Realtors have embraced these increases as a welcome respite in the wake of the economic downturn. As a reference, the total there are 872 total listings for the area meaning that these situations comprise about 10% or 1 in 10 of the total residential listings. One question on the minds of many agents and their brokers is how many short sales are there today versus in past years. From 01-01-2013 to 05-01-2013 there were 83 successfully closed short sales in the Beaverton area while there have been 46 closed during the same period in 2014 and 126 during that time period of 2012. Rising prices may be partly responsible for the reduced number of short sales while other home owners may be waiting to see if home values continue to rise.
Low Housing Inventory Pushing Beaverton Values Up, Most Other Indicators Pointing Down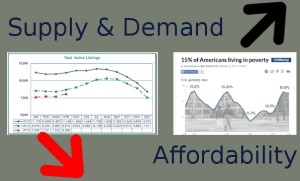 Currently, the market appears to be kept afloat by the extreme shortage of available properties on the market. And, although the rule of supply and demand is applied to housing it makes sense that low supply will increase prices, increasing prices may soon stifle demand moving properties out of buyers' price range. Factors like stagnant wages, reducing household incomes and rising cost of living make it so many would-be buyers are driven out of the market as values increase. And, when entry-level buyers can't afford to buy entry-level homes the model is inherently flawed. For further info on these negative economic indicators see our recent housing forecast article. Essentially, home prices in Beaverton and across the nation have risen dramatically while median household incomes are stuck below 1999 levels. So, if property values continue their recent meteoric rise we may be unwittingly be recreating the housing crash (and short sale boom) all over again.
Recent Home Prices "Look Like 2006 All Over Again"
Short Sales & The Return of Unsustainable Prices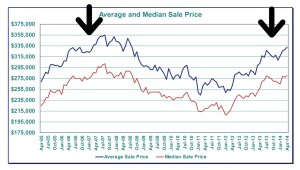 Recently, a principal broker who oversees over 300 agents said: "It's 2006 all over again" with respect to the recent housing boom (the broker in question shall remain anonymous for privacy reasons). And, while brokers, agents or anyone else for that matter can't predict future profits or losses there are certainly some of the same variables at play today as we witnessed in the years leading up to the recession. In summary, we believe that something has to give: values need to level out or household incomes need to dramatically increase. If neither of the aforementioned happen we may be headed for another storm of short sales.
Market Report Written By:
Richard Lockwood
Real Estate Broker
Follow Me on Google+
Beaverton short sale specialists working for YOU – not the bank

Many home owners in Beaverton, Oregon need the help of Realtors who are specialists in short sales. As experienced negotiators we have proven techniques for cutting through frustrating bank red tape, streamlining the process so you can regain your peace of mind. We're proud to be brokers licensed in the State of OR with the full backing of Oregon Realty Company's 65 year heritage of excellence in service to Beaverton and the entire Portland metro area. We look forward to sharing our firm's legacy of superior service with you. Your Beaverton short sale is not the time to take chances; put our proven results to work for you today.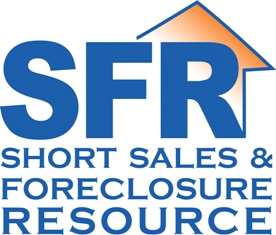 Certified Short Sale Foreclosure Resource
Stay in Your Home During The Short Sale
We Work For You Not The Bank
Work-Relocation & Job-Transfer
Get Rid of Negative Equity
Eliminate/Reduce Debt
The Real Estate Brokerage That Stood the Test of Time
Locally owned since 1948, Oregon Realty Company has remained a cornerstone of the Portland real estate market for decades. During recent hard times we pioneered effective short sale techniques, remaining relevant through providing the high-quality services that our clients expect and depend on. While we're well-versed in industry-leading technology we haven't lost sight of the fact that personal service is what earns and maintains our Beaverton clients' loyalty.
Beaverton Short Sale & Work Relocation, Family Changes
The city of Beaverton owes at least some of its popularity to high-paying careers offered by Nike's World headquarters as well as tech firms like Intel. When these companies relocate staff to other offices around the country (or around the world) a short sale may become necessary. If you've found yourself in this position then your house has become dead weight and we can help you. Family or lifestyle changes may also necessitate a short sale. Tell us about your circumstances and we'll be able to offer insight into how we can work with you to make the best out of your situation.