Living In Dunthorpe, Oregon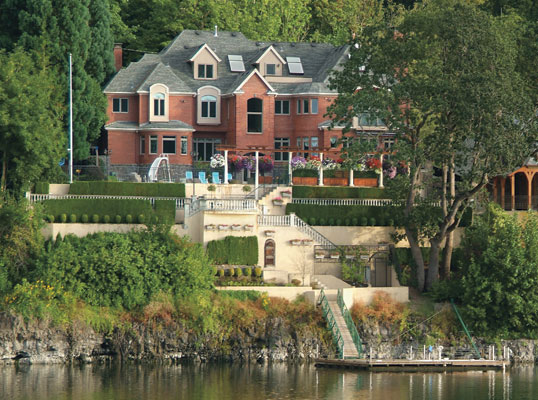 Conveniently located between downtown Lake Oswego and downtown Portland, Oregon. Whether you are looking to take a leisurely hike, a heart-pumping mountain bike ride, or a quick stroll through downtown Lake Oswego, Dunthorpe has you covered. Luxury estates in this neighborhood have been home to basketball legend Clyde "the Glide" Drexler and the founder of Linux computer control systems (Linus Trovalds) in addition to many other notable Portlanders. Area properties feature luscious gardens, peaceful walking paths, and a comfortable lifestyle. Easy commutes to downtown, peaceful estates and fine homes are all part of what makes this area so special.
Location, Location, Location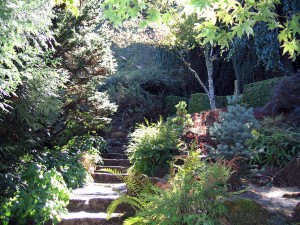 Dunthorpe, Oregon is bordered by the Willamette River and Tryon Creek State Park to the east and west. Located west of the Willamette River and a short spell south of downtown Portland, Oregon. The community is mainly residential and offers exquisite estate properties as well as more scaled down luxury homes. Current residents and potential home buyers can agree that the Dunthorpe neighborhood is second to none. Elk Rock Gardens of the Bishop's Close is a 13 acre estate with English Garden is open to the public 7 days a week. Beautiful Magnolia lined paths with other native and non-native shrubberies grace this estate.
History, Development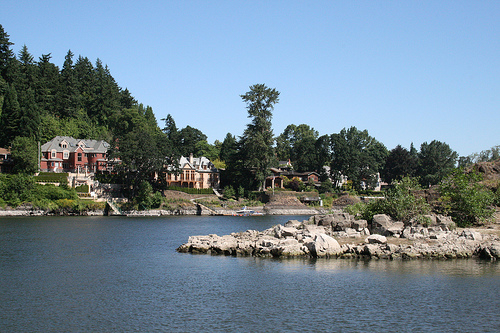 Exquisite sprawling private estates have graced the landscape of Dunthorpe, Oregon since the turn of the 20th century. The area is 215 acres acquired by Ladd's Estate in 1916 is another one of Portland's early prized planned developments. The prestigious hillside homes are known for their stunning gardens & grounds and a very wide variety of architectural designs.