Links To Ingredients On Amazon Prime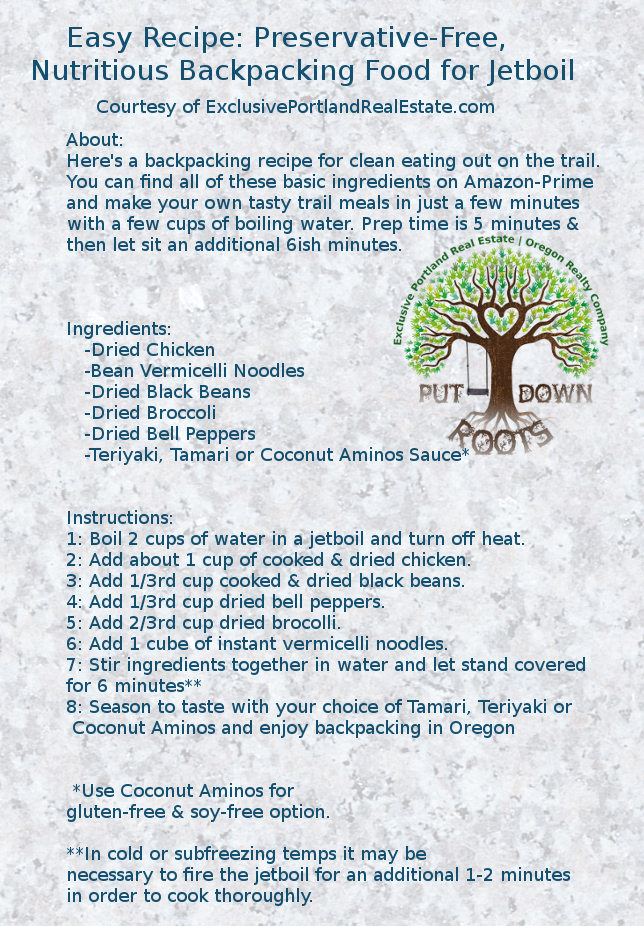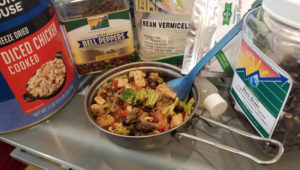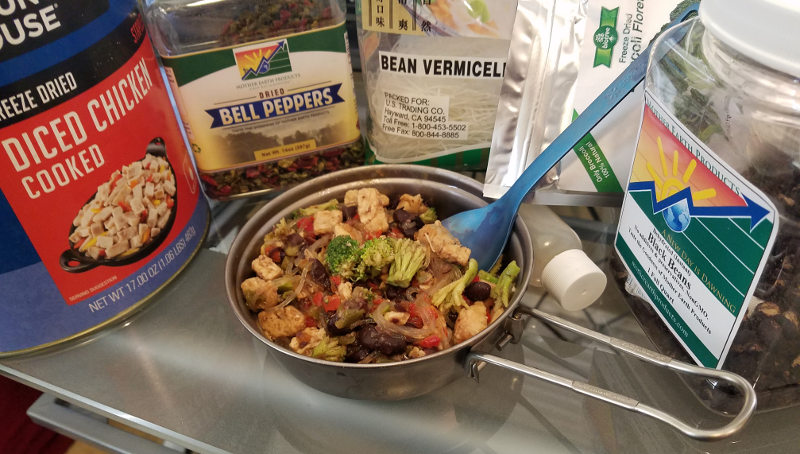 In Portland, Oregon we love getting outdoors and enjoying all that the scenic Pacific Northwest has to offer. We also love DIY (Do It Yourself) projects and recipes. In addition to the plethora of excellent day-hiking opportunities within an hour of Portland there are also several opportunities for multi-day backpacking. Whether your trip takes you up the Columbia River Gorge, the Mount Hood Wilderness or south to Three Finger Jack or Mount Jefferson, eating right on the trail is crucial to getting the most out of the journey.
Oregon Backpacking: Clean Eating in Austere Environments
Like many who live in Portland, Oregon I'm very conscious of the types foods I eat. And, maintaining proper nutrition and clean, whole food ingredients when in austere environments like backpacking is important for maintaining health. The physical and emotional demands of backpacking necessitate good quality foods. With this in mind I'd like to give special thanks to Portland Naturopathic Doctor Danielle Smith Anderson of the Terrain Wellness Clinic for her crucial input from a Naturopath/Integrative-Medicine perspective during the ingredient selection process. Furthermore (last plug I promise), my post-hike appointment for Acupuncture in Portland helped keep me in top form for future adventures. The results speak for themselves: wholesome, simple ingredients with a calorie and macro profile conducive to a healthy & active lifestyle.
About The Ingredients
All ingredients can easily be purchased on Amazon Prime and are extremely lightweight with a decades-long shelf-life prior to boiling in water. The most notable part of the ingredients listed below is what's conspicuously absent: artificial ingredients. What's also worth noting is that these containers also have enough food for several backpacking trips. My recent (3 day, 2 person) backpacking trip through the Timberline Trail's Cairn Basin and Paradise Loop in Oregon's Mt Hood Wilderness area used less than 25% of most of the ingredients (the broccoli gets used faster).
What's also really nice about these ingredients is that they can be used for other meals for variety on the trail. I also brought along a small container of hot sauce and some tortillas and enjoyed great-tasting fajitas. For breakfast, I used peppers and beans along with dehydrated eggs in a tortilla for a simple, hearty breakfast. As an aside, it's worth noting that tortillas or wraps are a great non-perishable food item and the flat flexible shape makes them easy to store/pack.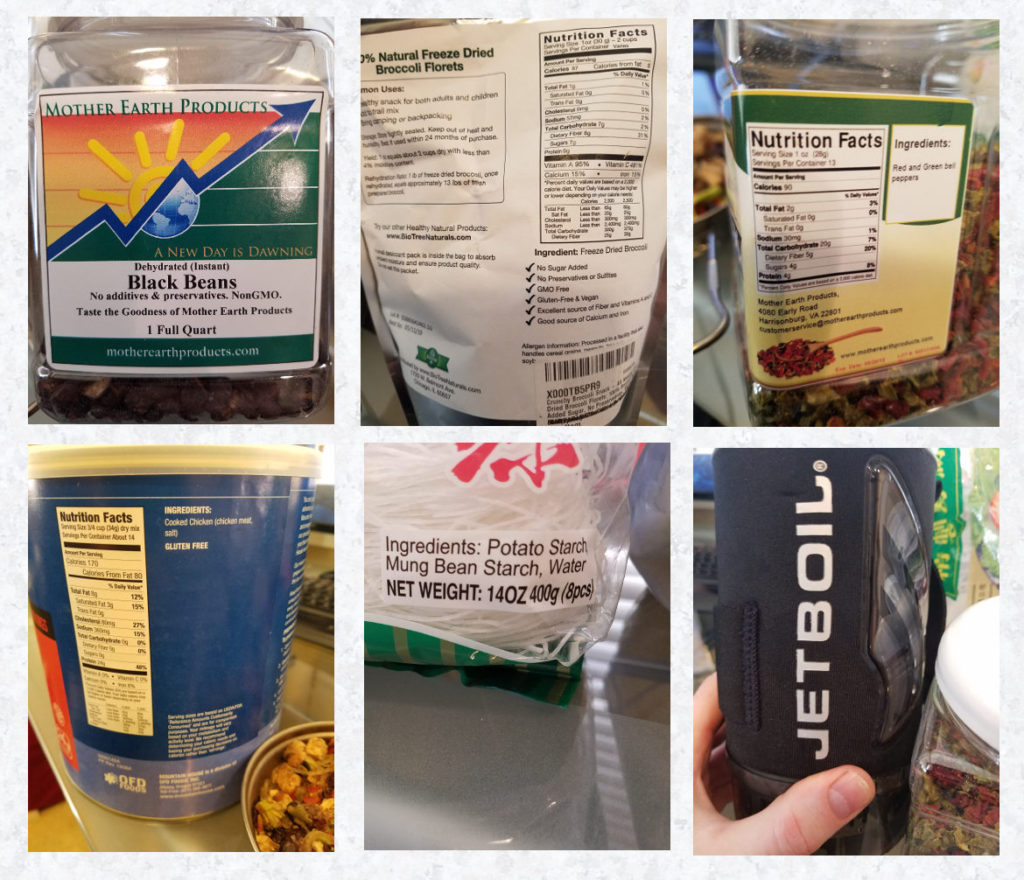 Thanks For Reading,
Richard E. Lockwood | Real Estate Broker
Short Sale Specialist
Phone: 503-473-8001
State of Oregon Licensee
12901 SE 97th Ave. Ste. 220
Clackamas, OR 97015
Office Switch Board 503-287-3417