Gresham, Oregon is located in the area known as east county (Multnomah) of the greater metro area. In 2008, the Population Research Center estimated the city's population at 101,221. This makes Gresham the fourth largest city in Oregon. The city has several neighboring communities including Portland to the West, Fairview to the North West, Troutdale to the east and north-east, and Damascus to the South. If you're considering purchasing real estate in the Portland metro area you owe it to yourself to seriously consider the city of Gresham.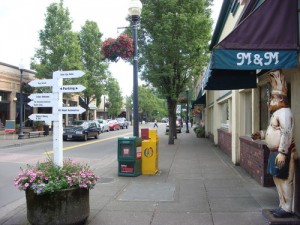 Many area homes feature spacious yards, easy highway access, local shopping and close proximity outdoor recreation areas. After a long day of shopping at local malls one may enjoy fine dining at one of the area's many restaurants including RoadHouse Grill, Olive Garden, Outback Steak House, Red Lobster. Or better yet, experience local flavor for the more discerning palette at one of the town's fine independently owned and operated establishments. Gresham is also home to The Mt. Hood Jazz Festival. The Mt. Hood Jazz Festival is an annual jazz festival held in Gresham, Oregon, United States. The festival is produced by the Gresham/Mt. Hood Jazz Association (GMHJA) which is a non-profit, public benefit corporation whose goal is to "promote the appreciation of jazz as a unique American art form." The Mt. Hood Jazz Festival is the signature production of the association, which produces other jazz performances and workshops year round.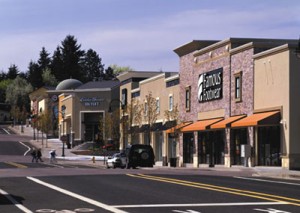 The economy is constantly evolving. Gresham is a part of that, with exciting new housing developments and federal incentives for home-buying contrast with the national rise in home foreclosures; creating an economic climate where the smart home-buyer can get exceptional deals on premier homes and land in Gresham, a popular suburb of the Portland metro area. Record low prices and financial institutions competing for home-loan business coalesce to create a strong buyer's market. And, with all of the negative media attention on the economy, credit crunch and the settling of the real estate market many well-qualified home-buyers are missing out on the chance to purchase homes at prices which are at their lowest in years. Home-ownership and investment opportunities abound with homes for sale and relatively few interested buyers; call us to learn about all of the exciting opportunities available today: 503-473-8001.