Happy Valley is located in Oregon's scenic Clackamas county. This area offers both beautiful housing and exciting recreational activities. A quiet town nesting on and around the top of Mt. Scott; many available homes feature spectacular views of Portland and Mt. Hood making it one of Portland's most desirable suburbs. Happy Valley has recently experienced a boom in business, and many local shops and national chains are minutes away from home. Kaiser Permanente Sunnyside Medical Center services Happy Valley, and offers wonderful healthcare and medical resources. An appointment with your doctor does not have to be a hassle when the office is five minutes away. Increases in the number of foreclosures means that your money goes farther and fine properties can be purchased for cents on the dollar.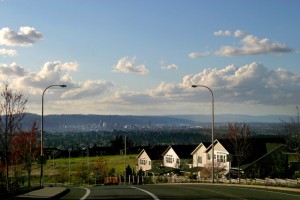 Luxury homes dot the slopes of Mt. Scott, providing breathtaking views of both the urban landscape and the snowy slopes of Mt. Hood. Affordable apartments can be found conveniently close to the Sunnyside Medical Center. Happy Valley boasts of great schools and active communities. The Clackamas school district is constantly expanding to offer the best possible experience for students. The town is home to several great parks, and is conveniently close to the Clackamas River. Recently, Happy Valley has seen rapid growth and business has blossomed. Coffee shops, shopping centers, recreational stores, delicious food- Happy Valley Oregon has them all. Besides having everything you need close at hand, this also means an abundance of jobs minutes away from home.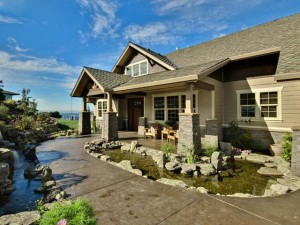 Whether recreation for you means a professionally guided rafting trip down the Clackamas River, or an invigorating hike through the beautiful mountain forests, living here places you near the action. Several scenic Oregon highways are an easy distance away and the area is teeming with local wildlife and natural splendor. Or relax on a weekend getaway or picnic lunch without the hassle of planning or long drives. Oregon has many wonderful recreational opportunities, and you will find these in your backyard.