We'd like to wish all of our clients a Happy Thanksgiving. As Realtors in Happy Valley, Oregon we understand that the Holiday Season can be a very difficult time for those who are behind on their mortgage payments.
Happy Valley Oregon Short Sale Tips
In these trying economic times it is vital for home owners to know about their options when it comes to foreclosures and short sales. Many mortgage banks will postpone the auction/foreclosure date while a short sale is being reviewed. During this review process Banks encourage the home owner to stay in the house as a means of preventing damage to the property. For some scenarios such as HAFA, FHA/HUD and even private bank programs offer cash incentives to some Happy Valley home owners who complete the process.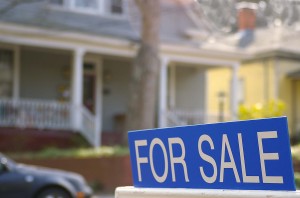 Richard Lockwood & Bruce Lockwood
Richard Lockwood and Bruce Lockwood are Happy Valley Realtors and licensed Real Estate Brokers in the State of Oregon with Oregon Realty Company. To learn more about short sale transactions call: 503-473-8001. We are listing agents for Happy Valley and the Greater Portland Area. Richard Lockwood and Bruce Lockwood with Oregon Realty Company have made helping Clients to short sale a specialty.
[wposflv src=https://www.exclusiveportlandrealestate.com/wp-content/uploads/2010/11/Happy-Valley-Real-Estate.flv]