Stretching from the foot of Mt Tabor to inner SE Portland, Hawthorne Blvd is the Ideal place to see & be seen. The PDX Hawthorn District is defined as the immediate area surrounding Boulevard to which the area derives its name: from SE Belmont to the north and SE Division St to the south. With a wide array of classic Old-Portland Homes, we would love this area even if we weren't Listing Agents and short sale specialists. Residential properties in the area are selling today at great prices with even better interest rates. Call us today to learn more.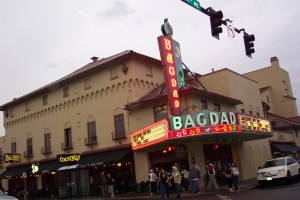 Hawthorne Boulevard (Blvd)
The hip vibe of Hawthorne Blvd makes it a favorite PDX destination drawing all types of characters. The Hawthorne Blvd panoply of specialty shops and boutiques whose unique styles may produce reactions ranging from: "what were you thinking" to "where can I get that". A sampling of the locally owned propriety businesses would have to include Space Room (in orbit since 1959), Powell's Used Books, Ja Civa's Chocolate, and The Bagdad Theater. Get a Tattoo, a Body Piercing, peruse independent record shops, have some Tibetan Tea or shop for one-of-a-kind fashion within the same block. Now that's our PDX Hawthorne….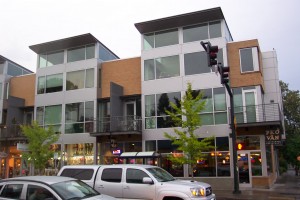 Inner South East (SE) Portland Oregon (OR) Hawthorne District supports an eclectic collection of homes for sale coming in all sizes shapes and colors. Vintage homes, Vintage Condominiums (condos), and New Construction Swank Condominiums (condos), and New Construction Homes are all available at reasonable prices.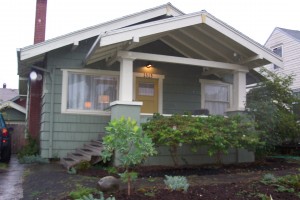 Bruce Lockwood Broker Oregon Realty Co & Richard Lockwood Broker Oregon Realty Co specialize in selling Short Sale homes in the Hawthorne District. We are Real Estate Brokers licensed in the State of Oregon and Realtors. Call us and we can help you: 503-473-8001