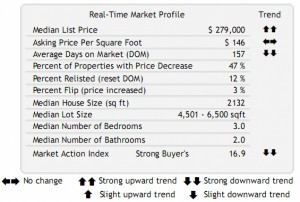 For this week home values have remained stable in that the median asking price for Portland Real Estate Listings is $279,000 while asking price per square foot has remained steady at $146 per square foot asking price. Some Housing Market Indicators such as buying action from strong (well-qualified) buyers have been trending down of late and some uncertainty remains over what impact this will have on a continued, sustainable housing market recovery.
Residential Housing Trends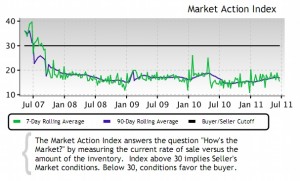 When the aspects of housing market supply and demand are considered the market may be cooling off a bit. While sale prices have been going up this may be due to buyers purchasing larger and more modern or desirable properties and eschewing bargain housing. Despite these concerns prices have been demonstrating healthy increases in Portland Homes Values for the past few months.
Be sure to check back on our site for the latest residential housing info as well as information on short sales, foreclosures and home mortgages. We take our mission of helping clients seriously. If you need to buy or sell call us immediately.