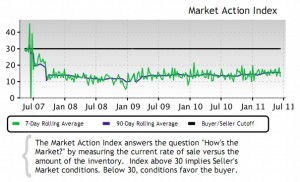 For this week the median Listing Price for the residential Portland Housing Market was $279,900. Average Days On Market for Residential Listings has decreased to 157 days on market while asking price per square foot has increased to $147 per square foot are just a few stats used to get a pulse on the Housing Market. Home values are not showing "strong" signs in either an upward or downward direction.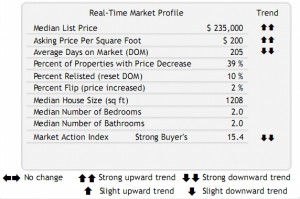 Housing Inventory
Inventory levels of Residential listings have remained relatively stable in relation to closed transactions. Current price conditions are still fragile in that values are moving higher while inventory of unsold residential property inventory on RMLS is also high as well. If buyer action slows theses trends may stall or reverse and affect Home Values. While some indicators are good it's certainly too early to break out the champagne because it appears that we may not be out of the woods quite yet.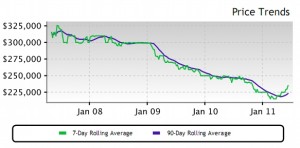 Oregon Realty Company
We are Portland Realtors with Oregon Realty Company and Licensed Brokers in the State Of Oregon. Thanks for reading our Home Values Blog and we look forward to helping you achieve your objectives.