Local Band Bitterroot is coming back to Maher's Irish Pub in Lake Oswego's First Addition this Thursday April 26th 2012 @ 8pm. For those familiar with Greater Portland's local music scene Bitterroot needs no introduction. Yours truly can definitely say that last time I saw them I was impressed and had a great time. Not only that, the venue (Maher's Irish Pub) offers a fun and friendly local vibe and is a great place to make friends with interesting people over a pint or cocktail. All of Lake Oswego (21 and up of course) is invited.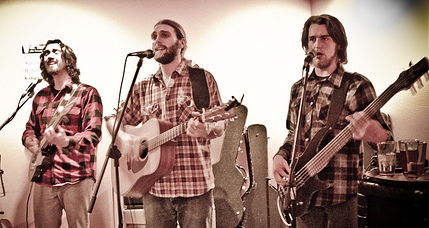 Portland Band: Bitteroot
Offering a Northwest blend of Folk music infused with Rock, Funk, Blues, Soul and a splash of Bluegrass this band always draws a hip, fun crowd.
Maher's Irish Pub In Lake Oswego, OR
Learn more about Maher's Pub.
352 B Ave
Lake Oswego, OR 97034