Short Sales In Lake Oswego | Help For Home Owners
Home owners in the 97034 and 97035 zip codes of Lake Oswego have seen some encouraging news nationally and in the Portland Metro Area. Despite this there are many homes with bad mortgages that may well remain in the red for years to come. As Experienced Short Sale Brokers we see many of these properties where owners decided to stick it out under bad debt only to be faced with layoffs, long distance job transfers and other income changes. Other owners just want to start fresh and put the downturn behind them and see their current or failing loan modifications as temporary "band-aids".
Loan Mods Haven't Worked For The People We Talk To
News stories have been fairly critical of loan modifications in that it seems they failed to stop the housing crisis. Also, home owners that we talk to daily report that even though the bank may have lowered their payment; at the end of the day the house is worth a lot less than when they bought it. Ergo, many people who tried refinancing, getting a loan modification, working overtime and cashing out retirements tell us they have little incentive to continue to throw money away.
SFR Distressed Property Specialists
SFR (Short Sale Foreclosure Resource) means we've been certified by the National association of Realtors signifying our ongoing training and experience in these unique transactions. Another point worth mentioning is that if you'd called us two years ago you would most likely already have put the housing crisis behind you; let's stop wasting time and make your housing crisis a thing of the past. We deal with national and local banks and we are top producing short sale listing agents. Oregon Realty Co has been serving this state for 65 years and our experience in closing short sales in Lake Oswego and throughout Portland Metro will give you a competitive advantage in today's tough market.
Foreclosure Alternatives: 503-473-8001
65 Years In Business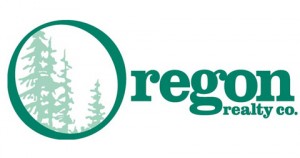 Proud Members of