Local Living
This area is defined by elegant vintage homes along tree-lined streets.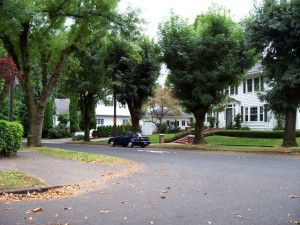 With its own park, a roundabout marking the center of the neighborhood and tree-lined streets throughout this one's certainly a charmer. Mature trees and landscapes contribute to thePortland's inner east side being a friendly, walker's haven. Bicycle commuting is a norm with bike-friendly express lanes and avenues. The historic Laurelhurst School is known for its rich turn-of-the-century architecture and being consistent in achieving academic excellence. The Laurelhurst Theater is something of a cultural icon that first opened in 1923 and is one of Portland's first Art Deco Theaters; today it has 4 auditoriums featuring classic and independent films serving up locally-crafted Micro Brews, pizza & popcorn.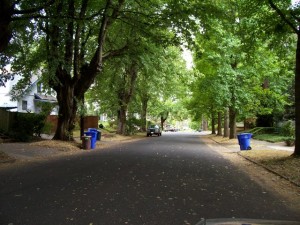 Laurelhurst Park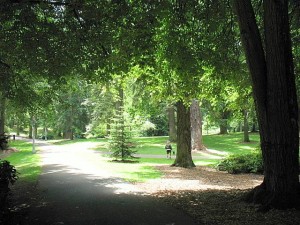 Laurelhurst Park is the center piece of the community and was designated "The Most Beautiful Park on the West Coast" by the Pacific Park Association 1909. Bustling with life today, this rich old growth park is abundant with people from near and far. Old Portland Homes as well as English Tudors and Victorians surround the park. It also serves as a venue for sponsored events such as the annual summer concert series where talented local musicians play with a backdrop of majestic trees. Enjoy a walk along the spring fed trickling creek or pond with over 1,000 fish, ducks, and turtles. It doesn't get any better than Laurelhurst Park in Portland Oregon. BBQ's, families, kids playing tag, and romantic walks while holding hands are all welcome here.