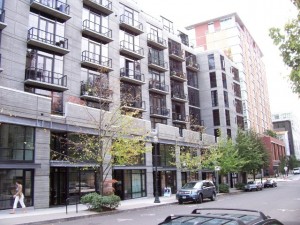 NW Portland is a very attractive option for those seeking the finest in chic, urban living. With it's panoply of cuisine, fine art, wine-tasting as well as a bustling hub of local business all within walking distance it's no surprise that this area is in high demand. These close-in living options ensure a welcome sanctuary while local shops and restaurants provide a chance to experience an evening of culture and enjoyment that's mere steps away. At Oregon Realty Company we can't wait to help you find that perfect place to call home. As an experienced team of local Realtors we have the resources to help you with every step along the way to purchasing the home of your dreams.
Local History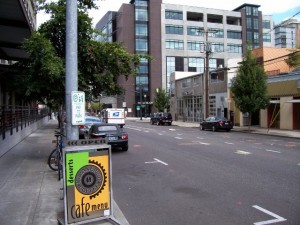 The Pearl District Business Association maintains that gallery owner Thomas Augustine dubbed the area the "Pearl District" by likening its urban decay industrial buildings to crusty oysters while the stylish art-lofts and galleries within were like pearls. While forward-thinking entrepreneurs sought a catchy name for this area of NW Portland and considered such names as the "warehouse district" or the "brewery district" a writer for Alaska Airlines borrowed and popularized Augustine's phrase.
In any case, the area is now known as "The Pearl District" and associated with trendy condo developments, fashionable Art Galleries and Lofts was converted from industrial warehouses. This evolution got it's start with the demolition of the elevated section of NW Lovejoy st between the Broadway Bridge and NW 10th Ave. With Northwest Lovejoy redone as a surface street, a much larger area was opened up for development. This residential development peaked in the early 2000s and has attracted a mix of fine dining establishments, brew-pubs, cocktail bars and art galleries. A few of the local businesses that were part of the Pearl District's coming of age and became victims of their own success. Perhaps predictably, costs increased in step with the area's waxing popularity. Learn more about NW Portland, Oregon.