Portland Foreclosures
About Foreclosures in Portland Oregon
I'm getting foreclosed… now what?
Many home owners in Portland, Oregon are asking themselves what to do now. For Portland Home Owners, understanding the foreclosure process is a good place to start. After the numerous letters from the bank demanding money many Portland owners are scared to find an official "Notice of Default" on their front door. A loan is in default when the payment is over 30 days late. This is the beginning of the foreclosure process that many people in Portland, Oregon are experiencing right now.
We are Portland Realtors experienced in short sale transactions. If you are ready to learn about short sale options please call 503-473-8001.
We are Portland Real Estate Agents and are not attorneys and cannot give legal advise. We are also not tax accountants or CPA's. With this in mind use these pages as a place to start your own discovery process. The information contained is derived from our extensive experience in working with clients on short sale transactions in and around Portland, Oregon.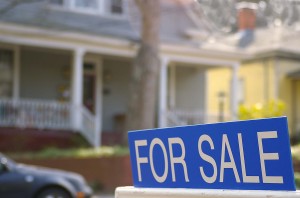 Portland Foreclosures | Notice of Default
After the Initial Notice of Default the home owner will receive a Notice of Sale that has an auction date assigned. The auction will be a Trustee's Sale where the property is auctioned off. At the Trustee's Sale the bank will have the option to bid on the property for the amount that is owed on the mortgage. Other potential bidders need to tender cash or a cashier's check as immediate payment for the property. This foreclosure process generally takes about six months. However, many Portland home owners report that they have been in default for much longer than this.