Searching for Portland Home Listings including Foreclosed Homes can become a full time job. We understand, we do it day and night for clients. That is why we provide Free Home Searching and deliver lists of qualified homes directly to you that fit your criteria. There are many lists of Portland Listings and listing parameters. We will discuss your price range, desired locations, goals and every other factors important to you. We have direct communication with over 20 bank liquidators. We have them on speed dial and they have us on speed dial. We work directly with the liquidation wholesale dept of banks daily.
We Realtors serving Portland that have the knowledge, experience and influence needed to get the job done and get it done right. If you want the most influential, experienced real estate professionals with 61 Years of Portland real estate experience that is backed by Oregon's largest independent real estate firm then just give me a call. We present ALL opportunities so you can make informed decisions that are best for you. We won't weed-out distressed property sales and Portland Short Sales unless you ask us to. This gives you all the best inventory and selection to choose from.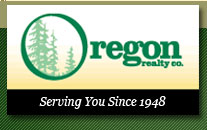 Portland Real Estate Listing Selection
If you're looking for that perfect Pearl Flat or a Dunthorpe Estate or that East Side quirky little house the Lockwood Realtor Team has a dedicated neighborhood specialist supported by our internal Portland Homes Liquidation Department & Distressed Property Negotiating Office that has the inside connection that is oh so valuable to today's special buyers. Because you want a good deal.