To shop the latest in listings, please visit our newly updated Portland Homes For Sale page.
When people think of Homes For Sale in Portland, buyers wanting the best deals are increasingly willing to consider distressed properties… And, in this economy who can blame them. Sellers looking to dump negative equity often opt to hire short sale negotiators (such as ourselves) to market the property and handle presenting documents to the bank while maintaining regular contact with bank asset managers. These types of transactions often represent significant savings for savvy buyers willing to put in the time necessary to get one of these deals. With excellent Free Search of Foreclosure Listings today's clients are better informed than ever. Great deals do exist! Call us today to find out more about all that the metro area has to offer.
Extremely Low Interest Rates
Low Down Payments With FHA Financing
Short Sales and Foreclosures Sold Below Market Value
Active Listings with Motivated Sellers
REO Properties On RMLS
REO Properties are published regularly on the RMLS. Many buyers are extremely surprised to find out just how far their money can go with today's economic climate. These distressed properties represent opportunity to buyers with provable income and decent credit. Record low interest rates only add to the increased affordability in the Housing Sector.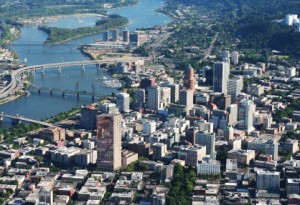 Home Mortgages and Interest Rates
Residential Property Mortgages from FHA allow buyers to eschew high down payments which can increase buying power and open up the opportunity to purchase a home to a much wider audience.