The Portland, Oregon Real Estate Market offers a wide variety of communities and unique architectural styles to suit any taste and preference. The Portland Metro Area has something for everyone: from vibrant local Art Districts each featuring a distinct local flavor; Chic Downtown Condos close to a wide array of entertainment; Luxury homes in Gated communities; and, affordable suburbs located in or near the epicenters of Oregon's thriving high-tech industries offering great-paying jobs and attractive housing options to thousands. No matter where you decide to live within the metro area; almost everyone appreciates the wide variety of ecosystems and climates that Oregon has to offer. Many enjoy the scenic beauty and outdoor recreation of Oregon's famous Mt. Hood. Whether you're a thrill-seeking skier or snowboarder or just want to experience the quiet and peace of a stroll or hike in the Mt Hood National Forest it's only a short drive from Portland, Oregon. For others, nothing is better than a coastal sunset and an easy scenic drive to the Oregon Coast for an evening or relaxing weekend.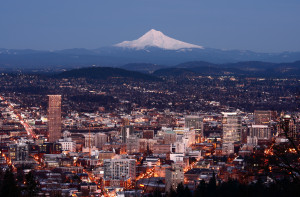 Old-Portland Homes
For some, nothing is better than falling in love with Portland's Classic Neighborhoods rich in local history and the splendor of by-gone eras. Timeless styles such as our own "Old-Portland Homes" and Victorian Homes in addition to Bungalows, Foursquares, Tudors, Craftsman, English and Colonial offer details and elegance rarely seen in modern construction. These classic homes are as much art as they are great places to live. People who live in these artfully crafted neighborhoods enjoy being able to walk or bike to hip local dining, shopping and entertainment including local music and theaters not to mention the earth-friendly milieu of "Sustainability" found in many of these areas. Big sprawling suburbs and chain-stores are out and community gardens, farmer's markets and local businesses featuring organic, natural products are in. Neighborhoods such as the Hawthorne District, Belmont, Buckman, Mount Tabor and The Alberta Arts Districts have become cultural epicenters and Meccas for freethinking people who enjoy bicycle-friendly lifestyles. If this describes you then you owe it to yourself to call us and find out how we ca help you today.
Luxury Homes in Natural Settings
For those wanting newer construction in a more suburban environment surrounding areas offers upscale communities of larger homes nestled in Gated Communities located close to amenities such as shopping districts, spas and other destinations. Affluent suburbs such as Lake Oswego, West Linn, Stafford and Bull Mountain offer an enticing mix of modern luxury set in the backdrop of Oregon's world-renowned Douglas Fir Trees and scenic beauty. Many homes feature spectacular views of Mt Hood or surrounding countryside. Upscale shopping, dining and entertainment round out the package for these affluent suburbs. Lake Oswego Realtors love this area because many of these prime real estate locations are a short commute to downtown Portland or technology epicenters such as Beaverton and Hillsboro. Areas like Stafford, Oregon combine beautiful homes often situated on breathtaking equestrian scenery. For the horse lover who wishes to live their passion or for those who simply enjoy a bit of country living while being "close-in" Stafford has much to offer. Call us to learn more about our area's luxury properties and how we can help you buy or sell.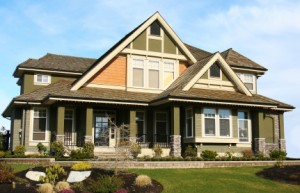 Downtown Portland, The NW Pearl District & The South Waterfront
Still other Portlanders prefer the chic and simplistic urban lifestyle offered by Downtown Portland's Condo Towers and Art Lofts. The Pearl District offers residents a staggering array of entertainment including local restaurants, trendy bars and music venues not to mention local fine art galleries. Residents of the Pearl District love that they can be a short walk, trolley or bicycle ride to work or recreation. Newly developed South Waterfront Condo Towers offer modern luxury with the added benefit of the Oregon Health Sciences University (OHSU) Aerial Tram allowing for an extremely fast commute for Doctors, Nurses and other healthcare professionals. South Waterfront and Johns Landing luxury condos allow owners to be located in the Heart of Portland with excellent views of the City, The Willamette River and Mount Hood. Also worthy of note is the easy walk to dining, entertainment, work and of course cultural events and night-life. With all this to offer it's no surprise that the South Waterfront and NW Portland including The Pearl District have become the place to be for young professionals and all who appreciate luxury and urban living.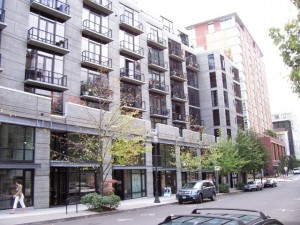 Portland Suburbs, Excellent Housing & Great Job Opportunities
Outlying areas such as Beaverton and Hillsboro have become hubs of Portland industries such as High-Tech Companies including Intel as well as Nike Athletics World Headquarters. With ample housing ranging from clean, modest and affordable to opulent mansions located within gated communities and everything in between suburbs like Beaverton and Hillsboro have much to offer. Also, convenient mass-transit options such as the MAX Light Rail allow commuters to reach downtown Portland for Sporting and cultural events or simply to get to work. East side suburbs such as Clackamas, Happy Valley and Gresham are also connected to Downtown Portland via the MAX Light Rail network. Gresham, Clackamas and Happy Valley also feature the added benefit of being just that much closer to Portland's favorite playground, Mt Hood. Clackamas and Happy Valley feature recently constructed homes with many upscale features such as granite counter-tops, master suites, scenic views of Mt Scott and Mt Hood all in a convenient and clean suburban setting. Outer Clackamas and Damascus also feature farms and Equestrian opportunities while still maintaining easy access to the rest of the Portland Metro Area. If this sounds appealing or if you need help buying or selling call us to find out more.
Portland Oregon Realtors
In closing, Portland, Oregon and its surrounding areas have much to offer and support a wide range of tastes and preferences. As Portland Realtors, we hope you enjoy our wonderful city as much as we do. Whenever you need an experienced Team of Real Estate Brokers Licensed in the State of Oregon don't hesitate to contact us for the finest in quality service.