This is why we love what we do! This was sent to us by one of our Portland area clients:
"I contacted Bruce Lockwood and Richard Lockwood last year because I needed short sale real estate help. They put my condo on the market last or March and it sold by August. Everything went as smoothly as it could. There are of course some hoops to jump through when doing a short sale, but they make it as easy as possible and deal with many things and in a timely manner for you. They were also very good about answering any questions I had. I'm so glad I went with them and not just a regular real estate agent that is not as experienced in these kind of sales. I'm sure my condo would still be on the market if I hadn't gone with them." -Kay H.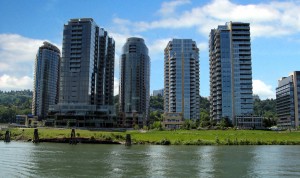 No one likes to get the run around from an inexperienced short sale real estate agent. Our team of Portland short sale professionals have years of experience in the condo market. This extensive, proven track record means you will receive the best services. Please contact us directly if you are interested in buying or selling.