As with many industry insiders and others who closely follow economic news, we have a front row seat for the nascent real estate market recovery in the state of Oregon. Important questions arise such as what will become of congress' vote to extend the home buyer tax credit for those US citizens who were in contract before the cutoff date? And, what effect will the tax credit have on the large numbers of Portland Short Sales?
Loan Modifications | Portland Oregon Foreclosures
Statistically, homeowners who get a loan modification have a 65-75% chance of facing foreclosure again in a year or less. Fitch Ratings Ltd. forecasts that most borrowers who get lower real estate mortgage payments under federal government loan modifications program will default within 12 months. So (on average) the struggling homeowner fearful of becoming another Portland Foreclosures statistic who gets a loan modification will be behind on their mortgage a year later… Meaning that the home owner bled dry for even more money and still lost their home. These reasons are why more are considering Portland Short Sales as a real long term solution.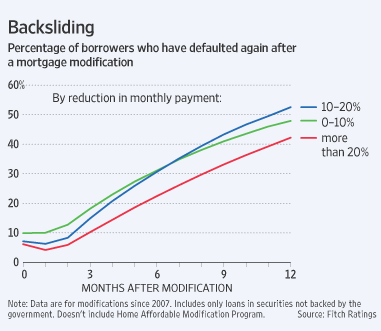 Among those with loans that aren't backed by any federal agency, the redefault rate within a year is likely to be 65% to 75% under the Obama administration's Home Affordable Modification Program, or HAMP, according to a report to be released Wednesday by Fitch, a New York-based credit-rating firm. Almost all of those who got loan modifications have already defaulted once.
Contact us for all things Portland Short Sales.