Home owners, those looking to buy and especially home owners with negative equity have all been anxiously watching home values both nationally and in the Portland Metro Area. The latest figures from the Standard and Poors (S&P) Case Shiller Report for July 2012 show that Portland has improved since July of 2011 but that we've also got a very long way to go to see a recovery in terms of getting back to pre-crash values. March and April of 2012 were the worst home value points for all of the downturn and currently we sit at an index level of 137.79 points which is very close to the January 2011 level of 137.66. Learn more about the Case Shiller Housing Report.
So, while values have shown very modest improvement of late it would take years of sustained for many upside down home owners to move out of "the red" and into a positive position. Similarly, the surrounding areas of Lake Oswego, Beaverton and Tigard have also seen reduced equity combined with expiring Adjustable Mortgages, banks failing to keep promises on loan mods and other bad debt scenarios.
More Home Owners Consider Short Sales
As Portland Realtors we've seen short sale numbers steadily increasing as more owners realize that their bad mortgages may be holding them back from taking advantage of the recovery. We have an excellent track record of proven short sale results and we can help you sell your house and get rid of your bad mortgage while avoiding foreclosure. Our high number of closed transactions means we are better equipped to help you navigate the complicated paperwork. We've done this before and we can help you too.
Foreclosure Alternatives: 503-473-8001
65 Years In Business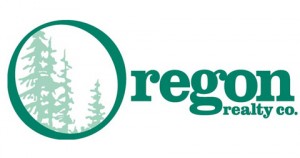 Proud Members of