Short Sale Foreclosure Resource Certified Real Estate Broker Licensed in Oregon.
What are the tax consequences of a short sale?
Answer: As Real Estate Agents we can't give you tax or legal advice but we can recommend you read the IRS Page on Debt Forgiveness and if necessary consult a tax accountant or attorney to obtain further details to your situation* With that said many homeowners are not liable for federal taxes (although cash-out refinancing can create liability). According to the IRS: "The Mortgage Debt Relief Act of 2007 generally allows taxpayers to exclude income from the discharge of debt on their principal residence… Qualified principal residence indebtedness: This is the exception created by the Mortgage Debt Relief Act of 2007 and applies to most homeowners."
*Some tax laws are subject to change and thus be sure to verify all information before deciding to proceed with a course of action.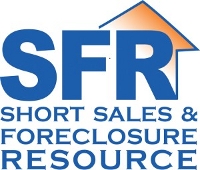 How Long Do Short Sales Take? When Do I Start The Process?
The time necessary to complete a short sale can vary considerably and can take anywhere between a few months to a year or more. Some lenders are being very proactive by completing valuations and approving borrowers to complete the sale before an offer is presented while other lenders do not begin any negotiations until after an offer is sent in. Beyond the bank, the "investor" or mortgage insurance company behind the loan also has a large impact on the time needed for review. Once the short sale has been approved by the lender and investor or mortgage insurer then the buyer needs to arrange financing or otherwise pay for the house. So even after the bank says yes it can take an additional 1-2 months for the buyer to close the transaction.
How Will I know If I qualify For a Short Sale?
The best way to find out if you qualify is to list your property on RMLS with an Experienced Agent Team (such as ourselves) and begin the process. Even if you do have a job many home owners still qualify as experiencing a financial hardship due to other living expenses.