Local Realtors Serving Happy Valley, Damascus & Clackamas
*Click the expanding tabs below to explore your market details

In sharp contrast to Portland's recent bout of cool, temperate weather, local home values throughout the Portland metro area are continuing their meteoric rise. Today we focus specifically on real estate in a few surrounding areas of East County.
Home Values Soar Around Portland, OR
Oregon's seasonal housing market fluctuations notwithstanding, other factors such as new transplants to the area as well as improvements in the local economy both likely play a role in Portland's robust home price increases. The significant dearth of local rental opportunities may also be fanning the flames of increased home prices in that exorbitant monthly rent or simply being unable to find a suitable rental at all improve the relative value of buying a home and making monthly mortgage payments. With all this in mind it remains to be seen how these factors that are driving up costs will balance out against slow wage growth and whether lack of affordability will prove a harbinger of cooling real estate pricing trends.
Learn More: Happy Valley Real Estate Market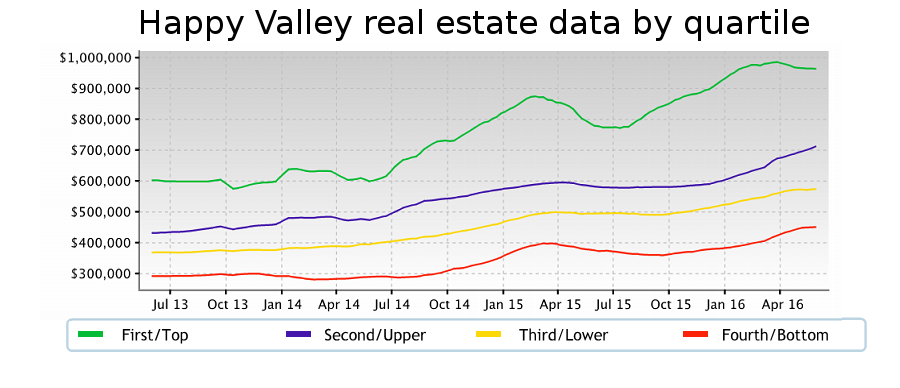 Happy Valley Realtors' Report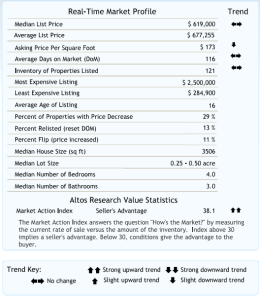 The first salient point for Happy Valley, Oregon homes for sale is the pronounced lack of inventory. And of course, fewer homes for buyers to choose among puts the locus of control in offer negotiations firmly on the sellers' side. That said, it appears that prices in Happy Valley may be leveling out for this season's high-mark. The median list price is hovering at $619,000 although most of the buying activity is happening in the lowest price quartile, while the higher quartiles are taking much longer to sell.
Happy Valley Housing: Quartile Data

Top/First Quartile: Top tier homes in Happy Valley have a median asking price of $944,000- and boast luxury features such as an average of over 5,000 square feet and oversized lots often in the 0.5-1.0 acre range. The 30 listings in this category have been on the market for 167 days, the longest of the quartiles in Happy Valley.
Upper/Second Quartile: These homes feature large square footage averaging around 4,300 square feet and oversized lots in the 0.25-0.5 acre range and have a median asking price of $721,945-. With 2 homes sold and 2 homes newly listed, this category is showing balanced buying and selling. Average time on market is right at 144 days currently.
Lower/Third Quartile: This category shows a median list price of $563,344 for a 3217 square foot home on a standard sized lot. Homes in this category are selling fast with an average of only 94 days on market. With 5 properties newly listed this week contrasted with only 2 sold, this category may be taking a momentary breath in activity.
Bottom/Fourth Quartile: Local Realtors are witnessing the lion's share of housing market activity for Happy Valley, OR in the lowest pricing quartile. With average days on market clipping along at the lightning-pace of 63 days on average and 5 new listings compared to 6 sold listings, it becomes very clear what income brackets are driving much of this real estate boom. Factors such as median list prices at $430,000- for a 2559 square foot home that was recently built make these homes a higher value option for today's cost-conscious consumers.
Learn More: Clackamas Realtors Housing Summary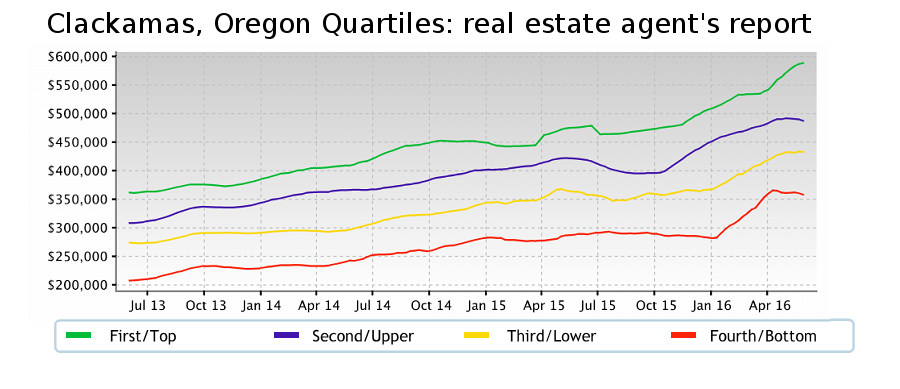 Clackamas, Oregon Real Estate Agents' Summary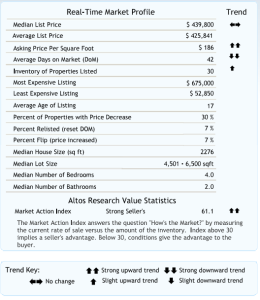 Median list price for residential homes for sale in Clackamas, Oregon is currently at $439,800- for this week. While median asking price is leveling out, asking price per square foot is steeply increasing while average days that properties remain on the market is trending downward. Inventory of available homes on the market is increasing somewhat, perhaps fueled by increased prices bringing more sellers into the market. However, real estate agents note that strong buying action is keeping upward pricing pressure on Clackamas, Oregon homes for sale. Increased price per square foot combined with home prices stabilizing may indicate that the types of homes being offered for sale may be shifting as the local housing market begins to turn over.
Clackamas, OR Housing Quartile Data

Top/First Quartile: Median asking price for the top 25% of Clackamas real estate listings is $567,000- for a home with an average of 3408 square feet situated on ample average lot sizes in the 0.5-1.0 acre range. These homes are showing good turnover with only 106 average days on market.
Upper/Second Quartile: Homes in this pricing tier have a median list price of $469,900- with an average of 2618 square feet generally situated on oversized lots in the 8,000-10,000 square foot range. With an average of only 45 days on market these homes are selling fast.
Lower/Third Quartile: Properties in this quartile are selling at the blistering pace of just 10 days on market at median asking prices of $419,450- with an average of 2176 square feet of living space on a modest 4,500-6,500 square foot lot. With 2 new listings and 4 sold this week, most Realtors agree that this is an extremely strong market for this price range. *Many of the homes in this category are new construction or almost new.
Bottom/Fourth Quartile: Median of homes for sale in this category is $333,948- for 1,736 average square feet on a 4,500-6,500 square foot lot. Sales have matched pace with new listings in this category and they are still selling very fast at only 15 days on the market.
Learn More: Damascus, Oregon Housing Update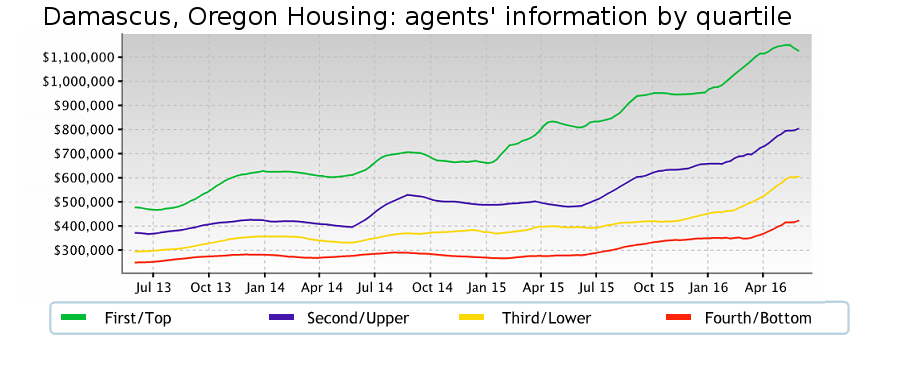 Realtors' Report for Damascus, Oregon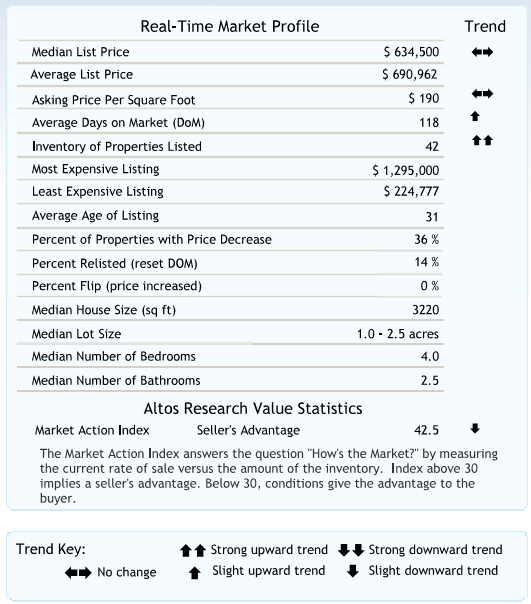 The local market for Damascus, Oregon may be taking a pause of sorts; days on market are edging up while the inventory of available homes for sale is steeply trending up. For the time being, median Damascus real estate prices are hovering at $634,500- while days on market is at 118 currently. As summer prices improve more home owners are encouraged to list their properties with agents, which in turn goes toward satisfying buyer demand. Time will tell as to whether this pricing pause is brief or whether it may be signaling that Damascus has hit its peak of summer pricing for the 2016 real estate year.
One factor that may be at work in the current Damascus, OR housing situation is the fact that high end luxury homes are selling at drastically different rates when compared to more modestly priced homes in the area. As a local Realtor listing homes in Damascus and nearby Clackamas/Happy Valley I have witnessed strong action from buyers resulting in fast sales in more moderately priced homes. In contrast, luxury homes in Damascus are taking over 4 times as long to sell. These factors as well as what price range of home you'll be listing with us should also be considered before arriving at a value to list at.
Damascus, OR Real Estate Agents' Data

Top/First Quartile: Damascus, Oregon homes in the top pricing quartile have a median offered price of $994,700-. For that sizeable amount of money one gets an average of 4,836 square feet of living space on a 2.5-5.0 acre parcel. Despite this, homes on this high end of the spectrum are moving slowly with an average days on market at a sluggish 200 days.
Upper/Second Quartile: Like their first quartile neighbors, homes in the Second quartile are taking awhile to sell at an average 189 days on market. Realtors often cite a lack of affordability for the slow sales of these premium Damascus real estate listings and at a median suggested price of $784,500- that shouldn't surprise many. These homes do have premium features such as 1.0-2.5 acre lots and an average of 4224 square feet of living space.
Lower/Third Quartile: These homes are selling swiftly, with around 42 days on market and a more affordable median price of $599,900-. This category is typified by homes in the 3018 square foot range on oversized lots around 1.0-2.5 acres. An important talking-point for this Damascus real estate quartile is the fact that these homes are selling very quickly at only 42 days on market (over 4 times faster than the top 2 quartiles).
Bottom/Fourth Quartile: With median list prices at $369,900- for homes for sale in the fourth quartile for Damascus, Oregon it's no surprise that these homes are selling very quickly (53 days on market). These homes offer buyers 2004 square feet of living space on 8,000-10,000 square foot lots.
Who We Are, How We Can Help You
Our professional excellence in real estate brokerage gives our clients the courage to make sound decision for their housing needs. By covering the "facts & figures" we provide a place for you and all of our clients to ask questions, learn about options and the freedom to make your own choices. Our clients call us for our experience but they come back for our candid, confidential transparency. We strive to get our clients as much value as possible we are also compelled to be very frank and realistic about viable options. We respect our clients' intelligence and we know our abilities so we don't need to resort to puffery to get a sale.
We've been full-time real estate brokers serving Portland, OR and we've stayed in business through the entire market downturn and are proud to be a part of turning it around. Give us the chance to earn your respect.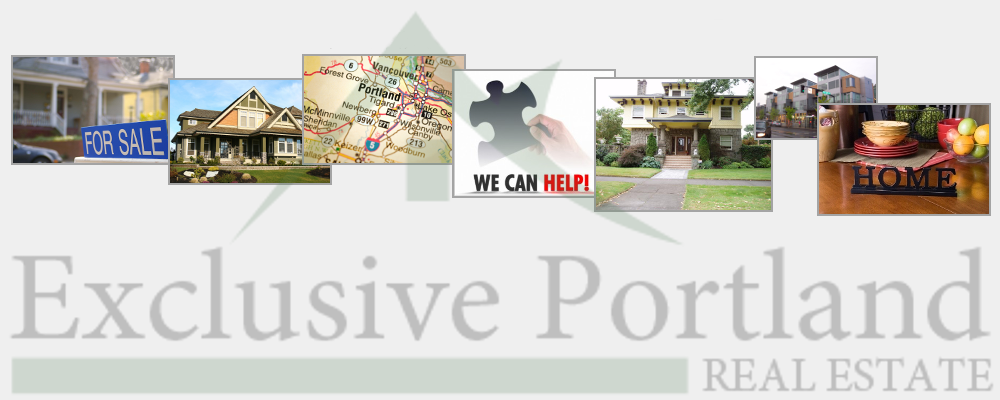 Phone: 503-473-8001
Summer Housing Report: Happy Valley, Clackamas, Damascus