Twin Explosions Destroy Portland Bagelworks Building at NW 23rd & Glisan St.
The explosions happened around 9am this morning (October 19th, 2016) as a result of a leaking natural gas main near the Portland Bagelworks. Other buildings including the Dosha Salon & Spa were heavily damaged by the blasts. Authorities blame the leak on a building contractor who made contact and apparently compromised the gas main pipe while digging nearby with an excavator. Employees smelled gas inside local businesses and notified authorities and evacuated the area. At this time natural gas and electricity services remain off in the area.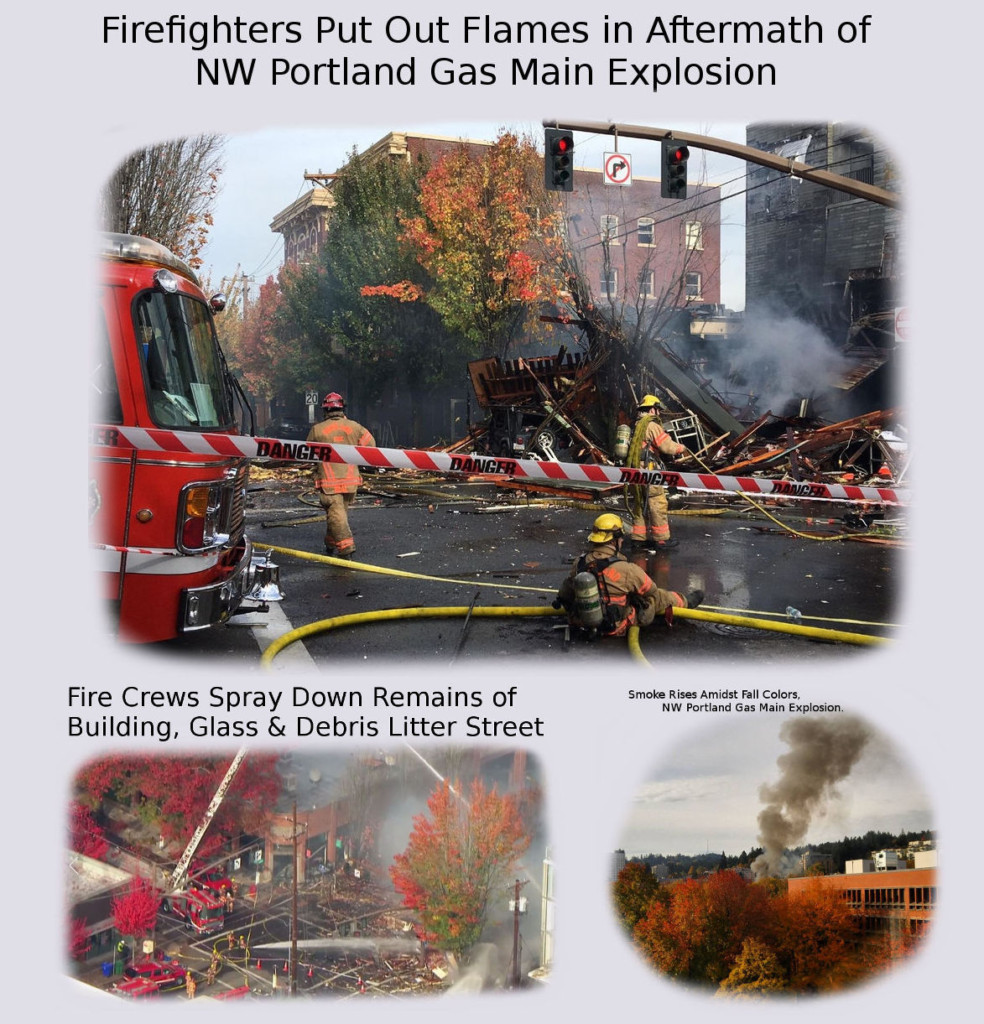 The Portland Bagelworks Building at the intersection of NW 23rd Ave and NW Glisan St is completely destroyed as a result of the blasts and in the aftermath broken glass and debris littered the street. Passersby near the explosions likened the experience of the natural gas explosion as similar to events in his military tour in Iraq. Surrounding buildings show evidence of fire and have blown-out windows along with potential structural damage.
Eight People Injured, No Fatalities, in NW Portland Gas Explosions
A baker at Portland Bagelworks reported to his manager that he smelled the gas leak, which ultimately led to the evacuation of the building just prior to the explosions. Injuries would likely have been much more severe if it were not for the fast evacuation response. Of the eight injured there were three firefighters, two police officers and three civilians. Two of the firefighters remain hospitalized for broken legs, one of which required emergency surgery. Legacy Emanuel Hospital treated four of the injured persons, three have been treated and released from the hospital and one remains in care.
Here is the audio of the Fire Department Mayday Call in the aftermath of the explosions.