Investors Buying Short Sales & Foreclosures In Bulk, Profiting Big
This article is opinion based on available data from a variety of news and financial sources. This article is not legal, tax or financial advice. The author is a real estate broker licensed in the State of Oregon, and an short sale specialist in Portland.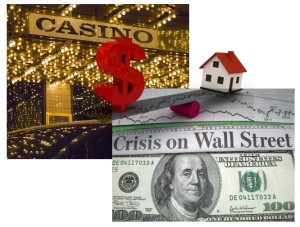 While recently reduced numbers of short sale transactions and foreclosures have pushed real estate investment money back into flipping and renovating, in the height of the recession many major financial interests were buying short sale and foreclosure homes in bulk and trading them as a commodity. Now, these investment companies appear to be slowing their rate of purchase as the supply of distressed properties dwindles and turning to strategically liquidating these assets. Some of these institutional residential property barons have opted to simply rent out and/or renovate assets while some very early investors are opting to sell off their homes in order to secure profits. As a short sale Realtor I personally witnessed some of these corporate buyers purchasing distressed condo units in the height of the recession at deep discounts. Now that the market has stabilized, some investors will wish to recoup their funds and sell, albeit slowly to avoid creating instability. Even during the recession, it often appeared that banks may have been stalling some distressed sales in order to stanch hemorrhaging financial losses. Perhaps record-low available inventory of homes for sale is being influenced by these corporate interests holding properties back from the residential market. Further increasing corporate profits in the wake of the housing crash is the fact that fund managers bought houses at record lows and are able to rent them out in an increasingly expensive rental market. Home owners driven into foreclosure during the recession are now among the throngs of renters, driving up rates on homes for let across much of the nation.
What's the market doing today? Find out on our communities page for Housing market updates and homes for sale in Portland, Oregon.
As a short sale specialist and Realtor in Portland, Oregon it is my opinion that our current housing rise will hit a bewitching hour when homes simply outstrip buyers' ability to afford them. Stagnant wages mean that prices will have to level out or settle at some point down the road. How quickly we arrive at that critical mass of affordability will likely depend on whether home prices plateau or continue to rise.
Wealthy Americans Buying Homes In Cash: Middle Class Left Behind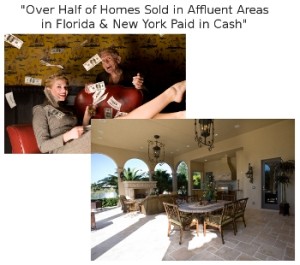 Nationally, many areas of the housing market are improving. With areas such as New York City and affluent regions within Florida seeing over half of their residential real estate sales being bought with all cash, according to a to state that for some would-be buyers in the middle-class financing can still remain illusive. These mixed signals have confused housing market insiders as well as investors as to which direction the market will take. The wider economic recovery also remains in question when the fact that home construction remains at extremely low levels based on US Census Bureau Data. Traditionally, economic recoveries have been fueled by housing booms and rapid job growth but as a nation we have seen neither take place in the wake of the Great Recession. In previous blog articles, the fact that luxury homes are experiencing much more robust growth as compared to lower and middle income housing mirrors our nation's expanding wealth disparity. While many pundits seem to take as unwritten law that it is in fact good for homes to increase in value and bad for them to remain the same or reduce in value I would argue that housing growth has to remain very slow in order keep homes affordable for working and middle class families. After all, runaway home prices are what led to the housing crash in the first place. If home values continually outpace wages it seems almost certain that our economy is headed for another period of settling. Despite banks, construction firms and home owners all desiring to realize a profit in housing it's important to bear in mind that a home is a place to live. The home's value should determined by its usefulness to occupants combined with actual demand (not demand artificially inflated by Wall Street Billionaires gambling on real estate). Mortgage interest rates inching higher have reduced buyers' purchasing power and also put a damper on the motivation to buy as have rising prices, which may help to temper and stabilize some regions' rapidly increasing home prices.
Supply & Demand: Low Inventory, Rising Prices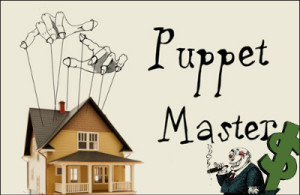 One factor that is often cited by frustrated home buyers is the dearth of available homes for sale. Could the aforementioned corporate, bulk home buying of foreclosures and short sales be contributing to the lack of available homes for sale while at the same time driving up housing prices? Recent news articles cite some companies buying and selling thousands of homes in various markets across America, largely backed by Wall Street money. The irony here is that the corporate greed which fueled the sub-prime loans that contributed to the housing bubble of 2007-2008 may be responsible for at least some of the last two years' home price increases. The Wall street Journal estimates that corporate home purchases accounted for at least 3% of all home purchases nationwide in the year 2012, and were much higher in some markets. Much to the chagrin of buyers struggling to find a home available to purchase is the fact that the corporations that purchased almost 400,000 in the last 2 years will obviously seek to sell the homes at a considerable profit. Even more frustrating is the fact that a new, private party home buyer lost the opportunity to purchase a foreclosure or short sale home at a great price every time a company bought one.
The Housing Recovery's Feet of Clay
Not surprisingly, areas with the largest amount of corporate, bulk home buying activity are also among those same areas witnessing the most robust home price increases. Many financial analysts are concerned that stagnant wages and the specter of unemployment will be the proverbial feet of clay offering shoddy support to these new gains. Corporate purchases are waning and down the road those same companies will want to sell off those homes which will cause an influx of increased inventory, reduced demand and increased supply combined with higher interest rates on residential mortgages may also destabilize the housing recovery.
In closing, perhaps the profits being realized by corporations playing at residential housing are fueling unsustainable gains.
Best Regards,
Richard Lockwood
Real Estate Broker
Follow Richard Lockwood on Google+